Appointments Available Mon-Fri 10AM-8PM Saturdays 10AM-3PM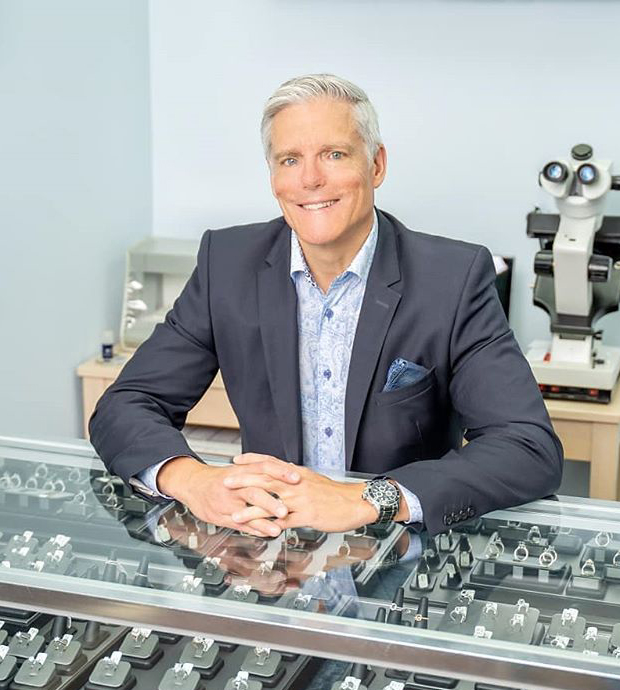 Founder & Gia Graduate Gemologist
Randy is regarded as one of Toronto's most respected Wholesale Jewellers & Gemologists. Since his graduation from the Gemological Institute of America in 1981 he has built extensive diamond and gem knowledge.
The Short Story
In 1988 Randy Moss moved on from Montreal's Thomas Jewellery where he had worked from the age of 18. As a Gemological Institute of America certified Gemmologist with excellent Jeweller experience already under his belt, Randy eyed the opportunity of Toronto and founded Randor Jewellery.
At that time Randor Jewellery supplied gold and diamond jewellery exclusively to retailers in southern Ontario and Quebec. Randy continued his active involvement in the Canadian Jewellers Association and established the crucial wholesale connections that now result in Randor's incredible value.
To meet growing demand, Randy evolved Randor Jewellery and opened the doors to the public in 1998. The people of the Toronto and surrounding areas rejoiced!
To saavy shoppers, Randor Jewellery introduced a selection of loose diamonds that were second to none. Combined with Randy's willingness to share his knowledge, our growing team of in-house skilled jewellers became known for creating custom designed engagement rings that delighted our customers.
Today, the Randor Jewellery story continues and we invite you to be a part of it.
Our Promise To You
When you visit our showroom, you're sure to find an ever-changing assortment of exciting styles and trends at the best possible prices.
In fact, we openly invite you to compare our expertise, service and pricing. We're confident that we'll show you our value right from our first consultation and will become your jeweller for life!
It's our promise to you.


Have a question?
We take pride in having one of the most well respected names in the industry, and we stake our reputation on providing you with the very best in products and customer service so that your visit to us is as unforgettable as your special occasion.
You can browse a selection of rings we've provided to our customers. Send pictures of your rings to us and we'll include them in our gallery!