Let's start with the basics
Lab-grown diamonds are diamonds that are created by specialists in a lab – as opposed to natural diamonds, which are mined.
Lab-grown diamonds are sometimes called lab-created diamonds, cultured diamonds, engineered diamonds, synthetic diamonds or man-made diamonds. These names all refer to the same thing.
The main differences between natural and lab-grown diamonds have to do with how they are made and how rare they are. Otherwise, they share the same chemical composition and are optically identical.
What are the benefits of lab-grown diamonds?

Ethical
Although it's relatively rare these days, some diamond mining has been associated with unethical practices. Since lab-grown diamonds are not mined, they are free of conflict, and their exact origin can be certified. Lab-grown diamonds a great choice for those looking for peace of mind in their diamond sourcing.

Affordable
Lab-created diamonds tend to be less expensive than mined diamonds. This is mainly because the supply chain for lab-grown diamonds is much shorter. Both types of diamonds have the same costs when it comes to cutting, polishing, and inspection, resulting in equally stunning final products.

Sustainable
As with any type of mining, diamond mining can have a significant impact on the environment – even as companies strive to improve their practices. Lab-grown diamonds are more environmentally-friendly since it takes significantly less energy to produce a diamond in a lab than it does to extract it from the earth.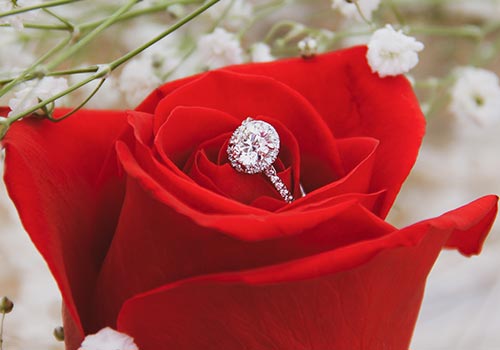 What are lab-grown diamonds?
A common question people have when they think of lab-grown diamonds is: are they real diamonds?
The answer is yes. Lab-grown diamonds are real diamonds. A lab-grown diamond is created in a lab using cutting-edge technology that replicates how a natural diamond develops in the ground. Natural diamonds are simply rarer that lab-grown ones.
Lab-grown diamonds have the same chemical composition and physical properties as mined diamonds. They are not "fake diamonds" or cubic zirconias.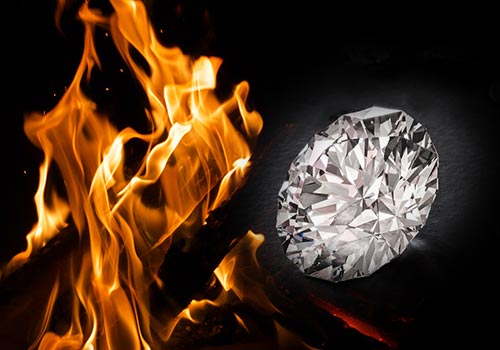 How are lab-grown diamonds made?
There are two common methods that are used to create diamonds in a lab: CVD and HPHT.
CVD stands for chemical vapor deposition. In this method, a diamond "seed" is exposed to carbon-containing gases which are super-heated, causing carbon atoms to stick to the seed, growing a diamond in layers.
HPHT stands for high pressure high temperature. This method is closer to the conditions under which diamonds form naturally, as it uses extremely high pressure and temperature to grow layers of carbon lattice over a diamond seed.
In each case, it takes anywhere from a few days to a few weeks to grow a diamond which is suitable for cutting.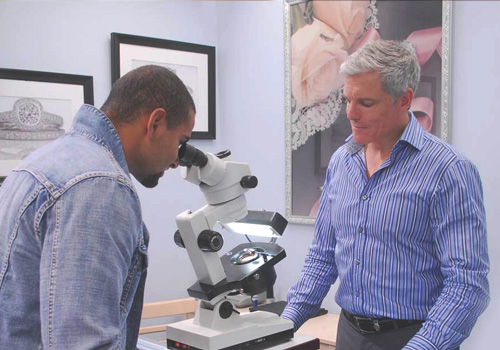 How are lab-grown diamonds certified?
Lab-grown diamonds are certified in the same way as natural diamonds, by the same organizations. When diamonds are sent to a gem lab for grading and certification, they normally use the 4Cs (cut, clarity, colour and carat) to evaluate them.
There are many diamond certification labs out there, some which use different criteria than others. It's up to retailers to work with labs that they trust to provide the best reports for their customers' needs.
Randor offers lab-grown diamonds certified by GCAL (Gem Certification & Assurance Lab) and IGI (International Gemological Institute).
Have a question?
We take pride in having one of the most well respected names in the industry, and we stake our reputation on providing you with the very best in products and customer service so that your visit to us is as unforgettable as your special occasion.


Thousands of Customers Served


Ethically Sourced Diamonds
You can browse a selection of rings we've provided to our customers. Send pictures of your rings to us and we'll include them in our gallery!