You can show your love towards another person in many ways – through body language, gestures, and even by scheduling some quality time to do things together. It's even sweeter when a little extra something is thrown in – like a precious gift. Randor has a great selection of beautifully crafted jewellery pieces that make excellent gifts for any occasion. Whether you're celebrating a milestone together or simply want to show your appreciation, you'll be sure to find something here.
Here are a few jewellery pieces perfect for gift-giving.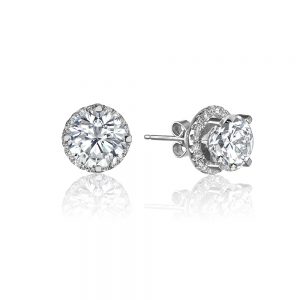 This gorgeous pair of stud earrings is perfect for any occasion, from daily wear to more formal applications. The round brilliant cut diamond earrings come with a removable halo offering versatility for different looks. For a simple application the halo can be removed. For a more vintage-inspired flair, leave them be!
These are also available in 18kt White Gold.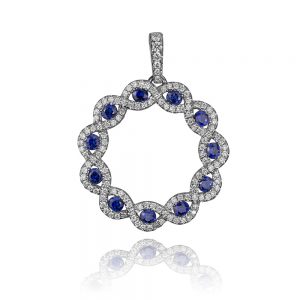 This is a true and unique beauty. It offers texture, colour, brightness and contrast to catch the eye. The scalloped circular diamonds and blue sapphires are set elegantly along the 18kt white gold framing. This is a great go-to piece for formal occasions. It's sure to start a few conversations!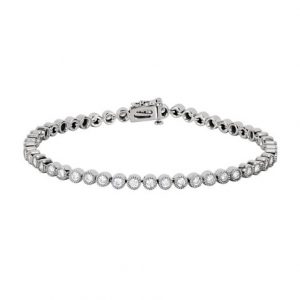 The allure of beauty is also found in simplicity. This is what this piece is all about. This bracelet showcases stunning bezel-set round brilliant cut diamonds with mill-grained bezels. It's perfect for everyday wear or to add a romantic air to an evening look.
This is available in 14kt and 18kt White or Yellow gold.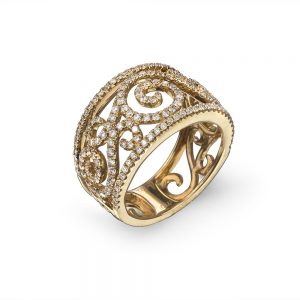 Giving the gift of a precious ring doesn't always have to be associated with a formal engagement. Whether you are married or you're still in the earlier stages of your relationship, giving the gift of a ring is a wonderful gesture. This Pink Gold Filigree Diamond Ring emanates warmth through its golden hues. It has a romantic feel that comes from the vintage-inspired design, and the set diamonds add the just right amount of embellishment! Contact us today to speak to one of our jewellery experts.